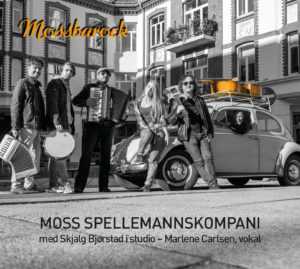 MOSSBAROCK is a double album that ranges from old dance via shows to jazz and rock.
On the occasion of the orchestra's 25th anniversary, Moss Spellemannskompani brought Skjalg Bjørstad and a mixed crew of cultural school students, amateurs and professional musicians to Studio LYDMUREN to document their best repertoire.
As in the debut album MOSSAIKK, the album covers the breadth of the orchestra's activities and the variety of repertoire and instrumentation embraced by Spellemannskompaniet's concept.
With Sommerdans (CD 1), Moss Spellemannskompani offers traditional dance music with some modern beats, while Visebarock (CD 2) takes the listener on a journey through classical and newer entertainment music.