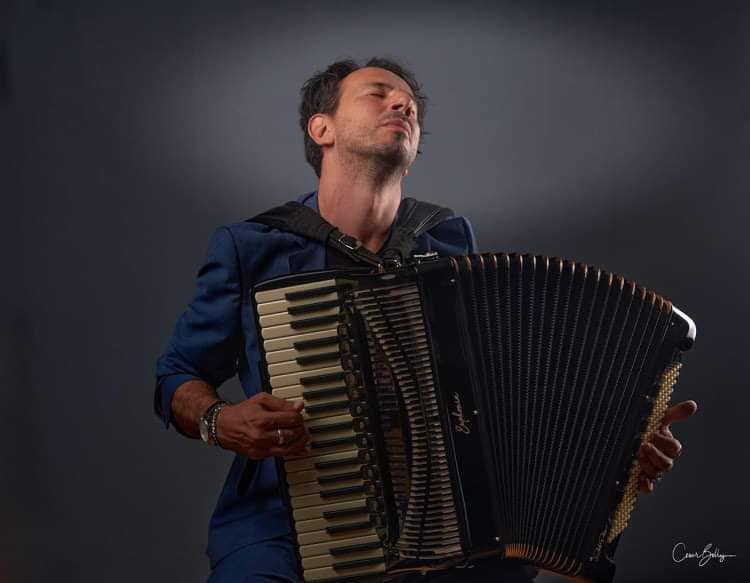 I was born in Belvedere Marittimo (Cosenza) on March 15th 1976. I have lived in Oslo since 2014
I started studying the accordion at the age of eleven at the Italian Musical Learning Center of S. Vincenzo La Costa (Cosenza), under the direction of Maestro Lucio Cortese. My musical growth is reinforced by a series of national and international competitions, the results of which see me ranked in the top three places.
But the initial classical training soon gave way to a true passion for jazz that began to take shape in collaboration with "Imperfect Jazz Quartet", along with drummer Manolito Cortese.
In 2002, therefore, I began studying jazz music at the "Voglia D'Arte" Institute in Roseto degli Abruzzi (Te) in the wake of Maestro Renzo Ruggieri. It is here that a new period of intense critical study begins, aimed at studying the most intimate expressive reasons of the accordion as an "art" instrument.
The classical study remains the basis of my training which today translates into an eclecticism that led me to express myself through various genres: from rock to ethnicity and in particular to jazz, embracing music in its various expressions thanks to an instrument, the accordion, which has long played the historical role of popular or classical instrument to establish itself in the totality of musical genres and styles. My concert activity aims to promote the new literature on the experimental heritage of contemporary music.